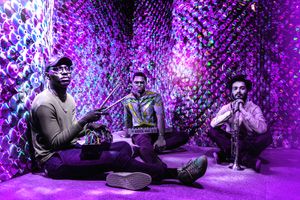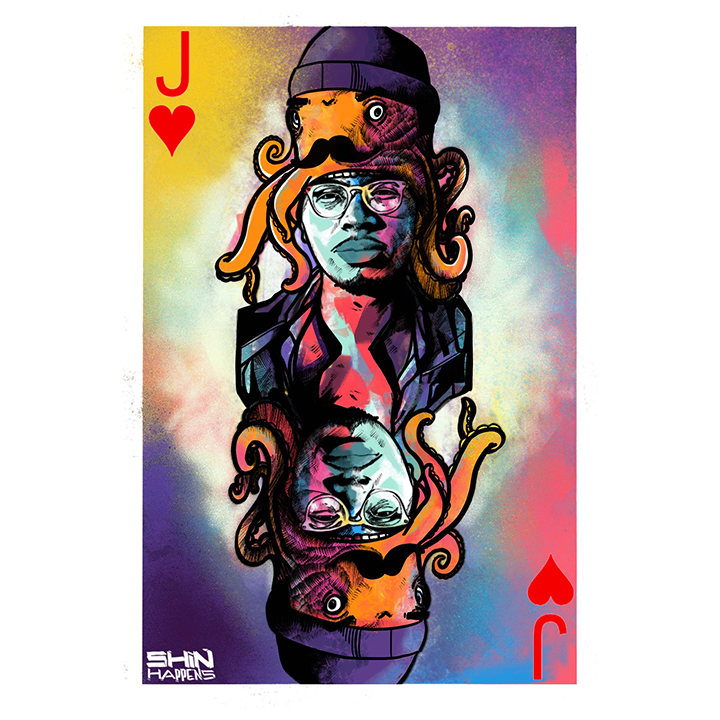 Nova Zaii
Nova Zaii (oka Everett Reid) plays drums, Nova Portals, and produces for The JuJu Exchange. He is from the South Side of Chicago and moved to Detroit after graduating from the University of Michigan with two degrees in Jazz Studies and Performing Arts Technology. While at school, he invented an instrument (now patented) that doesn't require physical touch to make sound — the Nova Portals. He's performed it with The JuJu Exchange on Tedx Chicago as well as a host of jazz festivals around the country, and it is a significant force behind his solo act. Check out Zaii's solo sonic experiences, as it will likely enhance your understanding of The JuJu Exchange's DNA!​ @novazaii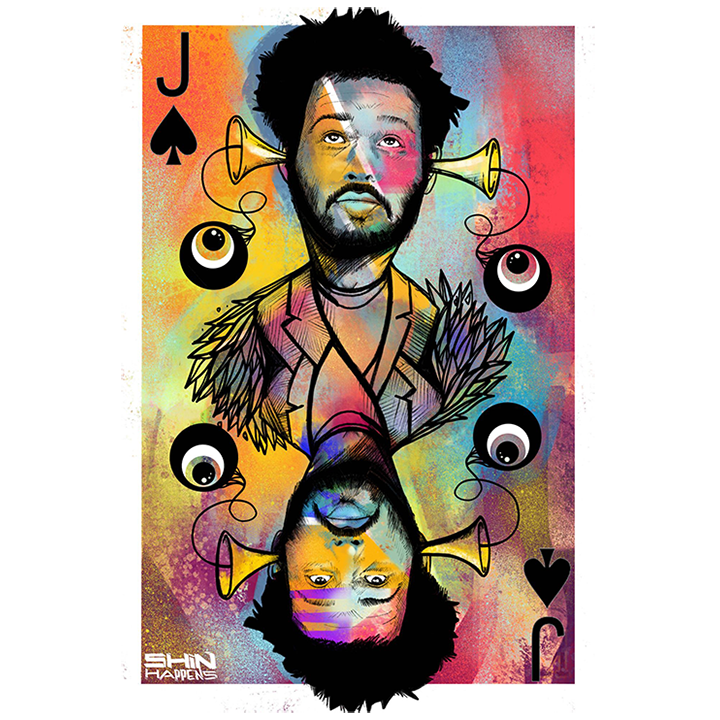 Nico Segal
Nico Segal, formerly known by his stage name Donnie Trumpet, plays trumpet and produces for The JuJu Exchange. He is from the North Side of Chicago. In addition to The JuJu Exchange, Nico performs in the band The Social Experiment with Chance the Rapper. In 2019 he released a new project, Intellexual, in collaboration with Nate Fox. Nico has won a Grammy for his work with Chance the Rapper on the mixtape Coloring Book. @nicosegal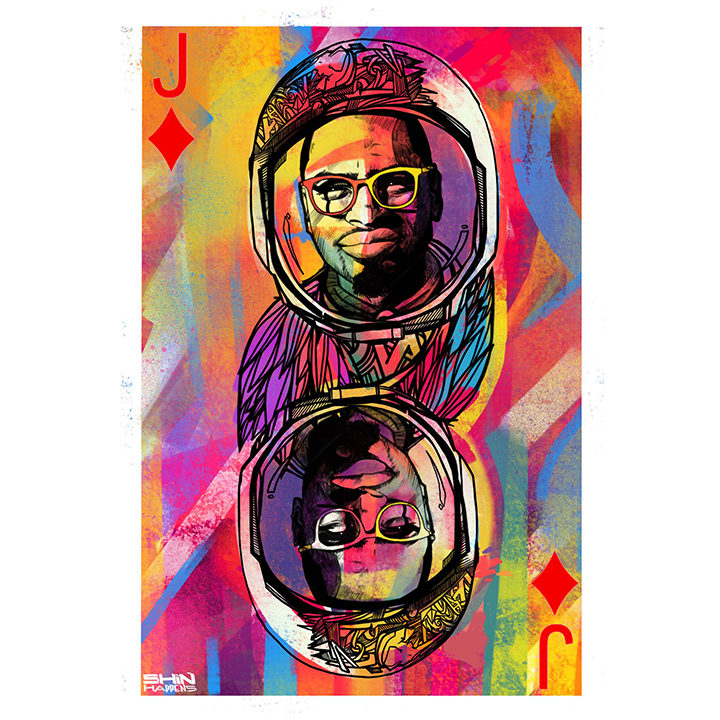 Julian Davis Reid
Julian Davis Reid, the biological brother of Nova Zaii, plays piano & keyboards, composes, and produces for The JuJu Exchange. He hails from the South Side of Chicago and holds a Master's of Divinity degree from Candler School of Theology at Emory University and a Bachelor's from Yale University. In his art he explores how music can cultivate faith. Julian also hosts musical mini-retreats called Notes of Rest that interweave music and the Bible for the sake of cultivating rest, contemplation and creativity in all who will hear Jesus' call. @julianreid17
To our beloved listeners: 
A Note About The Eternal Boombox EP,
Amidst this pandemic, humanity is experiencing a depth of loss unprecedented in our lifetimes. So much has been lost: jobs, income, identity, rhythms, and even life. In an effort to help, many say we need to push through this loss to get to the new normal when the lockdown is lifted. It's important to imagine what's to come and to remain optimistic, but we can't look to what's to come without first grieving what's no more. 
It is unhelpful to avoid grieving. When we don't grieve properly, we deny ourselves needed self-love. And when we deny ourselves what we need, we can't embrace the fulsome hope we seek.  
When we grieve, we make a statement - to ourselves, to our communities, to evil. Grieving declares that we are human, for humans feel. Grieving declares that what was lost was valuable, and that what might be gained comes at great price.  
So in the spirit of honoring the fullness of our humanity, our band presents our upcoming EP, The Eternal Boombox. 
Over the last three years of working on this project, we had no idea it would be released at such a time as this. But now that the music is ready for you, we see how this is the perfect time to do so. In each composition we heard elements of one of the stages of grief, and so that is how we have ordered the tracks: I Can't See My Eyes (shock/denial), Avalanche (anger), Eternal Boombox (bargaining), And So On…(depression), and Glimmer (acceptance/hope). Perhaps you will hear these elements too. Perhaps these songs will be sonic ointment for a wound, yours or somebody else. 
May this record accompany you on your journey. Thank you for walking with us on ours. 
in anticipation, 
The JuJu Exchange