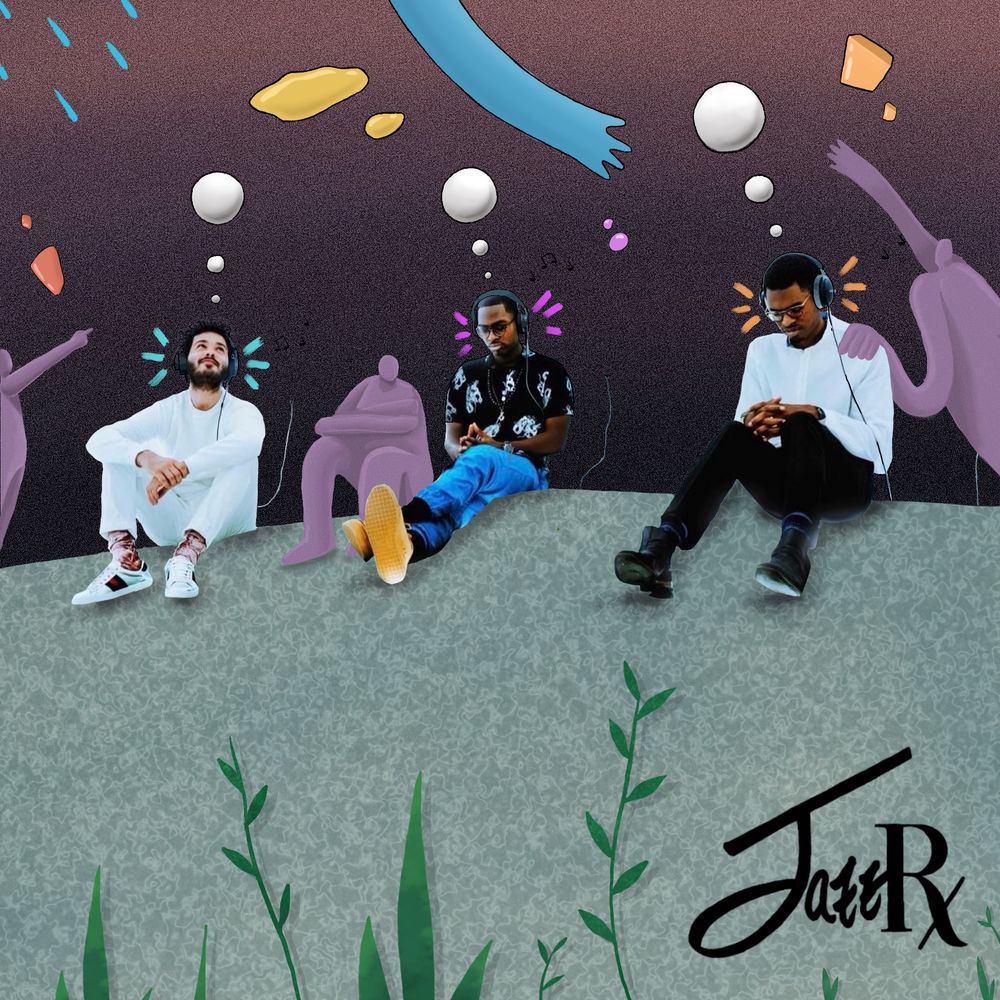 JazzRx: Introduction
JazzRx Hope Dose was a moment for listeners to receive a concentrated portion of hopeful JazzRx from The JuJu Exchange to close out 2022. Now here in 2023, the band is releasing the full-length project of JazzRx so you can move through the whole emotional range that this sonic medicine offers. Julian Davis Reid, Nova Zaii, and Nico Segal are thankful to have had special help on this project, including contributions from Akenya and Derrick Hodge.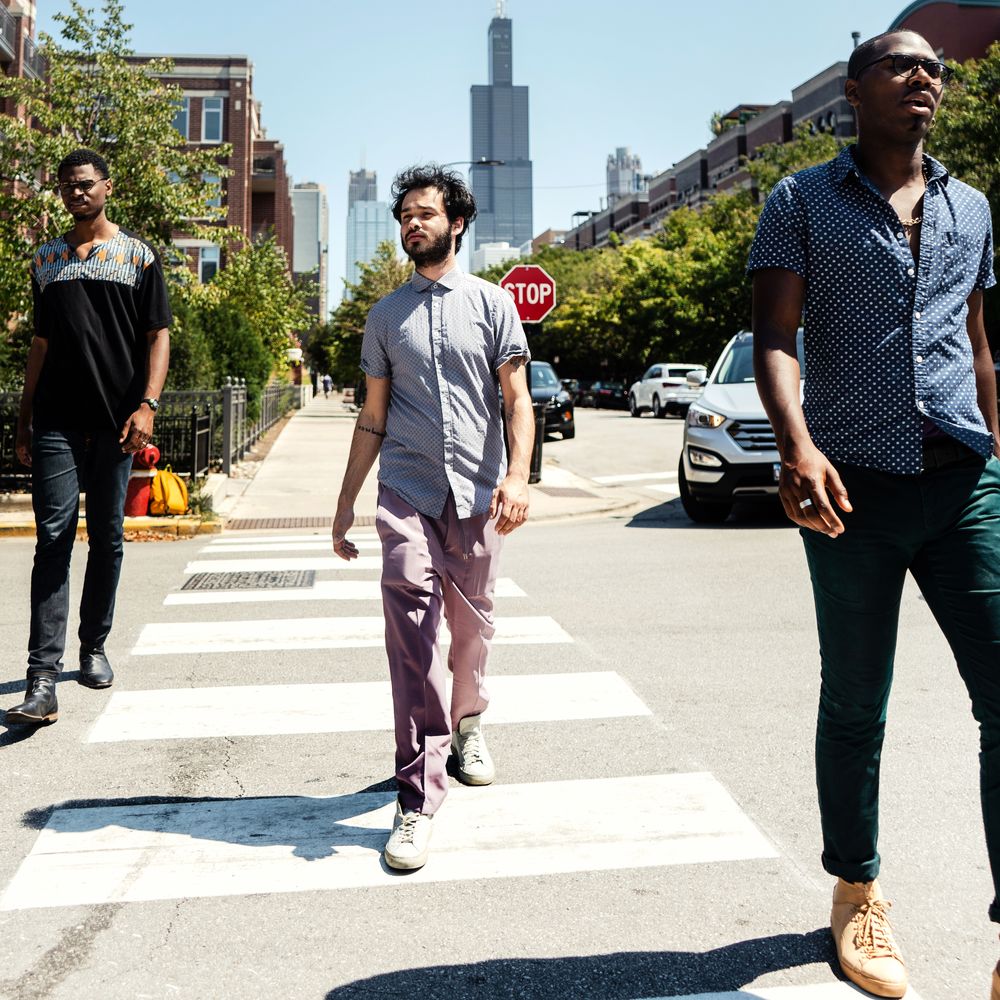 The JuJu Exchange
Julian Davis Reid, Nico Segal, Nova Zaii (left to right)
The JuJu Exchange is a musical partnership of three childhood friends from Chicago: Nico Segal, Julian Davis Reid and Nova Zaii. They create exploratory and nuanced music that call us all to wonder and trust. Their music, mostly instrumental, blends acoustic and digital instruments to further meaningful exchange among seemingly disparate cultures. They hope their music inspires the listener to participate in the kinds of exchange the world desperately needs.